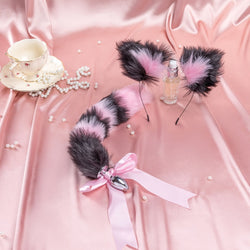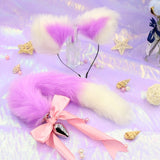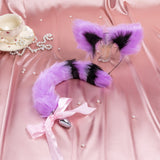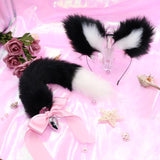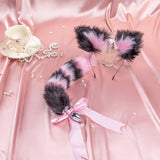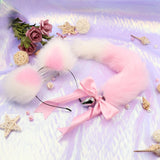 Striped Fluffy Fox Play Set
If you invest in any single pet play set, let it be this absolutely luxurious fox tail made of only the highest quality materials, with exquisite handmade details and beautiful matching cat / fox ears included!
Genuine silk ribbons in all the right places, and the most comfortable, non-toxic, material you could ask for in a tail plug! 
Comfortable flexible headband with the fluffiest little ears ever! 
Available in a multitude of stunning milky pastel colors!
Great for sexy pet play photoshoots! 
Soft, fluffy, and perfectly plush!
Realistic fox / cat / puppy tail size! 
---
Pro Petplay Kink Tip: Pair this adorable tail plug and cat ear headband set with a Customizable Collar

,  

also available in our shop! 
---
---