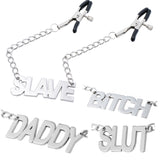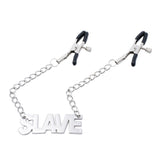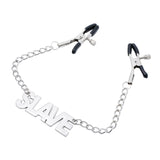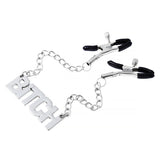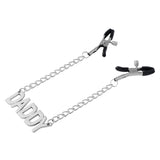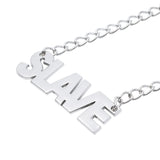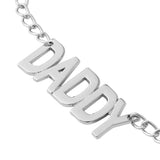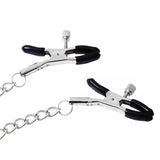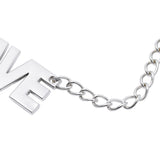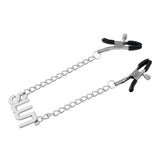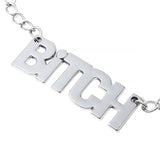 Introducing Statement Nipple Clamps: Unleash Your Inner Playfulness!
Surgical grade metal: Crafted with precision and quality, ensuring safety and durability for all your wild adventures.
Adjustable design: Find the perfect fit and embrace your unique desires, allowing for a comfortable and personalized experience.
Daddy, slut, bitch, and slave options: Express your fantasies and add a playful touch to your BDSM and S&M experiences.
Chain with dangling words: Embrace the power of provocative words swinging between your nipples, adding a tantalizing visual element to your play.
Sensual stimulation: Experience a mix of pleasure and pain as these clamps heighten sensitivity, intensifying your pleasure with each touch.
Versatile usage: Perfect for couples or solo play, allowing you to explore a variety of sensations and roles in the bedroom.
Easy to clean: The hygienic material ensures hassle-free cleaning, so you can focus on your next adventure without worries.
Unleash your desires: These nipple clamps are designed to help you explore your fantasies and embrace your sexuality in a safe and consensual way.
Indulge in the world of BDSM and S&M with Statement Nipple Clamps, where pleasure meets playfulness. Unleash your inner desires and enjoy a thrilling experience like never before!
---
---