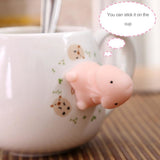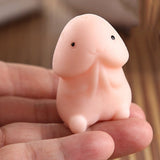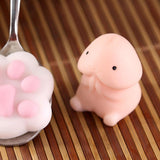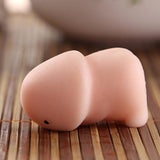 This cheeky little dingding squeeze toy is a must have for any cheeky little.
Made of soft quality rubber that squishes and bends at your will! 
The type of rubber used also sticks to ceramic/hard shiny surfaces! A fun way to utilize thing tiny little penis! :P 
New: Save HUGE and buy 5 in a set! :D Give them to all your friends!
---
Littlespace Ageplay Tip: Pair this cute dingding penis squeeze toy with a Matching Dingding Jumbo Plush,  also available in our kawaii ddlg abdl shop!