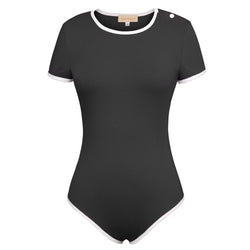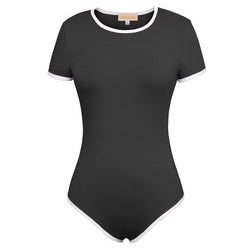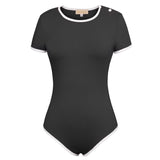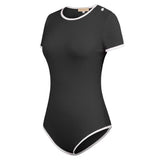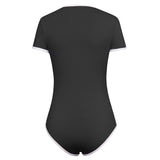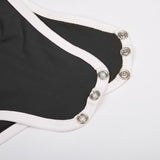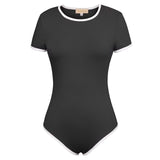 This traditional solid black adult onesies is perfect for lounging around in little space and embracing your smol side everyday!
With a perfectly youthful and classic cut and style, this black bodysuit goes perfectly with almost any outfit or fashion aesthetic!
With a stretchy and quality cotton material, this romper is both comfortable, cozy, and cute!
Traditional snap crotch with 3 secure closures.
O-neckline.
Cute snap closure on neckline.
Wear it alone as a one piece bodysuit, or pair it with a cute pair of jeans, skirt, or shorts and your cute shirt will never go untucked!  You could even wear it as a one piece bathing suit at the beach! The possibilities for this jumper are endless. 
Perfect for littles who like to age-play, as well as adults who just like to express their inner child and be kawaii!  
Available in sizes up to XL, with a relatively snug fit (although it does have some stretch)!
We recommend ordering a size up as a rule of thumb, and measuring to be sure! 
---
Pro Kawaii Fashion Tip: Pair this cute adult onesie with a Perfectly Matching  Tutu, also available in our ABDL shop!  
---
---