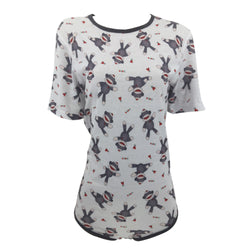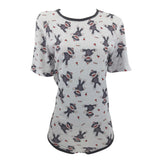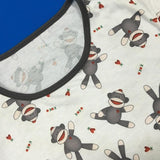 This adorable unisex sock monkey onesie is perfect for little girls or boys romping around in little space and being kawaii as heck! With an assortment of happy little monkeys on a traditional white background, what's not to love? Embrace your inner child and be outrageously cute and comfy while doing it! 
With 4 secure snap closures, comfy material, and a vibrant print, we're certain you'll be pleased with this cute little romper jumpsuit! 
Wear it alone as a one piece bodysuit, or pair it with a cute pair of jeans, skirt, or shorts and your cute shirt will never go untucked! The possibilities for this jumper are endless. 
Perfect for littles who like to age-play, as well as adults who just like to express their inner child and be absolutely kawaii! 
Available in plus sizes up to 3XL, we have a onesie to suit almost any body size!
Size chart:
---
---
---