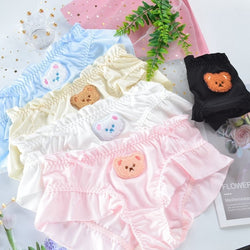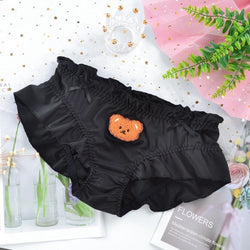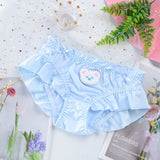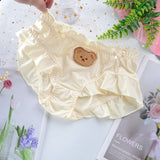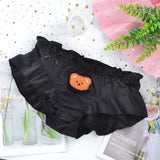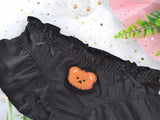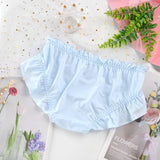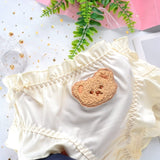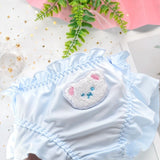 These sweet silky satin teddy bear panties will put you into littlespace the second you slip them on!
These silky panties are made of the softest shiny satin material with the cutest little baby bear embroidered details! 
Featuring an assortment of color styles - you'll want to collect all of these undies! 
A beautiful design and full brief cut with ruffles to flatter any booty! 
A beautiful kawaii aesthetic!
Made of comfortable breathable fabric, you'll love wearing these just as much as your partner will love seeing you in them!
Whether you're wearing these cute teddy bear panties for your someone special,  or if you're doing you and just wearing these kawaii undies to feel like the cutie you are, these panties are sure to please! 
Comes in two sizes. Always size up when in doubt - fits smaller! 

M is suitable for about 35-55 kg
L is suitable for about 50-60 kg (recommended for most)
Littlespace Ageplay Tip: Pair these sweet teddy bear panties  with a Matching Jumbo Teddy Bear 

 

also available in our kawaii ddlg & abdl shop!