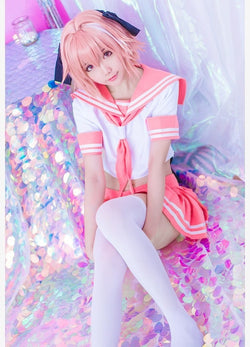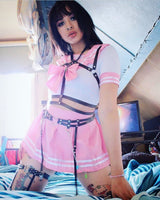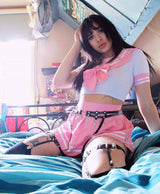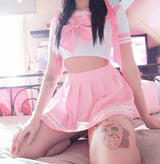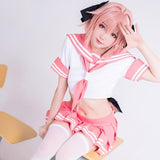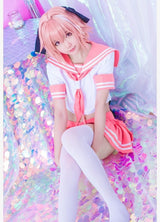 Sailor Seifuku Cosplay Set
This stunning pink Sailor Scout / student inspired outfit comes complete with a cute top with matching tie, and pleated school girl skirt with white stripes! (White elastic band around tie is not included - you can use whatever you like!)
Inspired by anime otaku's,  Fate Apocrypha, and all things kawaii!
The actual anime character is name Astolfo,  the Twelfth Paladin of Charlemagne, the Rider of Black, from Fate Apocyrpha!
Made of quality fabrics that feel great against the skin!
Available in sizes up to XL. Fits SMALL - Always measure first to be sure it fits and size up 2 sizes when in doubt! 
---