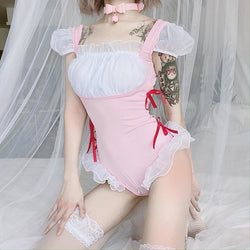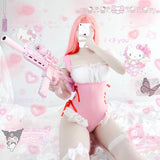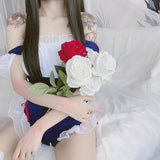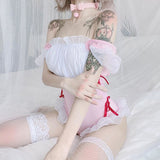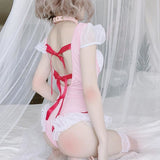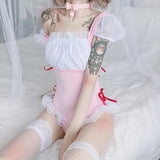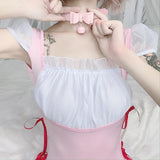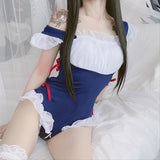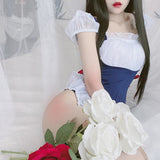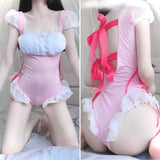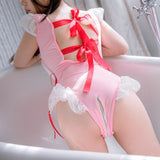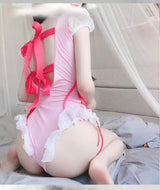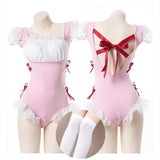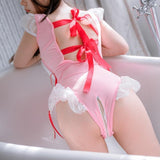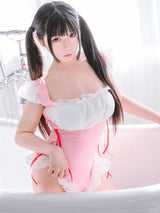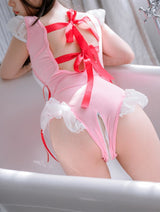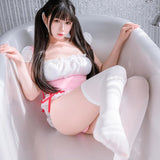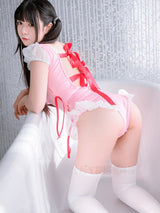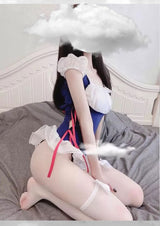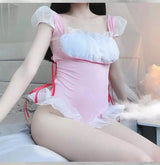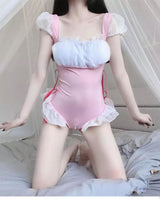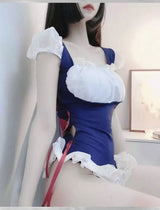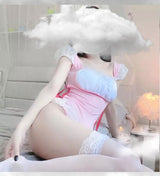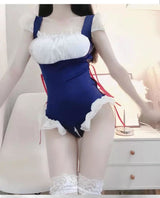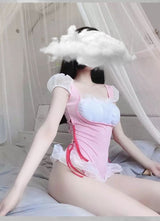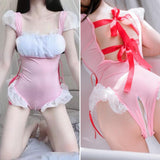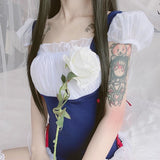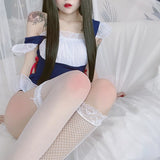 This seductive frilly pink maid adult onesie is a must have for any girly girl with a naughty side!
Featuring adorable ruffles, silky ribbons and bows, and a beautiful victorian style front with a naught open-crotch for seriously playful vibes! 
With influences from a traditional ballerina style bodysuit, this cute one piece romper is simply the sweetest pink creation ever! (Also available in classic navy blue!)
A bold fashion statement, or sweet youthful romper, you decide!
You can tie the back-ties any way your heart desires! Very versatile! 
One size fits most little cuties size XS to Medium best! Measure first to be sure. 
Bust: 76cm, Waist: 64cm, Hips: 80cm (with some stretch) Fits roughly XS-Medium best.
---
Littlespace Ageplay Tip: Pair this sweet pink maid onesie with a Matching Pair Of Lace Stockings  also available in our kawaii ddlg shop!