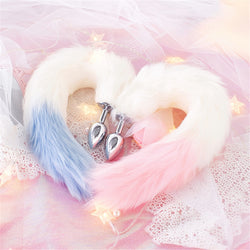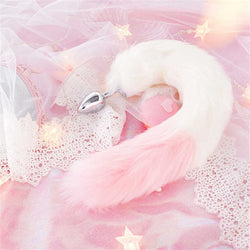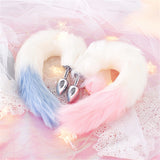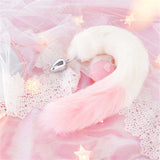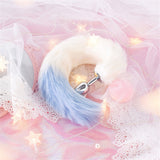 If you invest in any single fox tail in your life, let it be this absolutely luxurious fox tail made of beautiful milky pastel ombre (vegan!) fur! 
So perfectly soft and luxurious, you AND your owner won't be able to stop touching it! 
Available in blue or pink milky pastel colors!
Great for sexy pet play photoshoots! 
Soft, fluffy, and perfectly plush!
Highly realistic size! 
---
Pro Kawaii Fashion Tip: Pair these adorable tails with a Customizable Collar,  also available in our shop!  
---
---