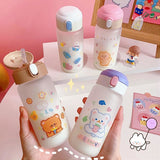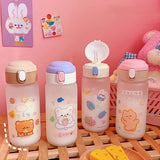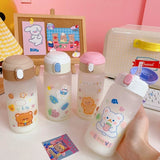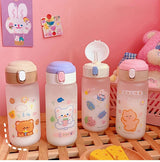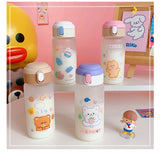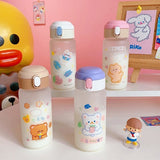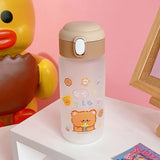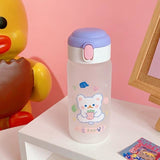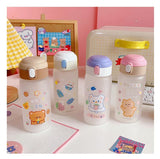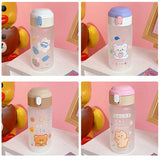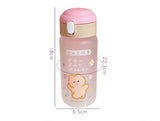 These adorable japanese bear sippy cups / water bottles are perfect for little boys and girls wanting to show off their smol and cute age regression side while being cute as heck AND incognito!
A great alternative to traditional baby bottles with nipples! Perfect for "toddlers" and "middles"! 
Available in 4 beautiful colors for your personal babyspace aesthetic! 
Has a cute functional top that flips up and down to reveal a lovely little straw to sip out of! A sweet and practical touch.
Made of quality 100% BPA free and SAFE materials to drink from! Environmentally conscious!
Holds approximately 500ml of any beverage of your choice. Perfect for adult babies!
Dishwasher safe.
High quality design! 
---
Littlespace Ageplay Tip: Pair this cute baby bear sippy cup with a Baby Stitch Plush,  also available in our kawaii ddlg shop!