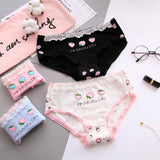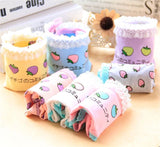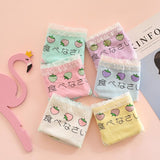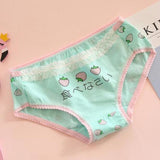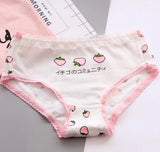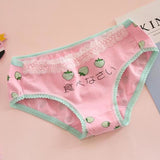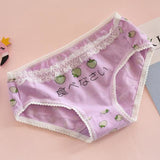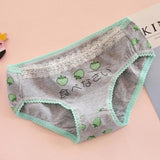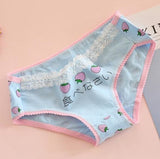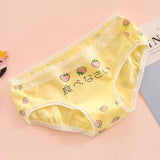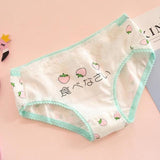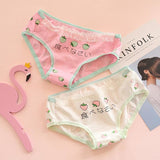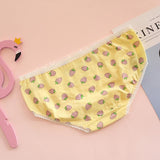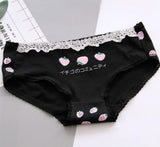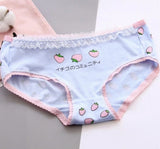 Japanese Strawberry Undies
These strawberry patterned undies features adorable strawberries and a ruffled lace trim with Japanese writing across the front, with the perfect comfy cut to flatter almost any booty! 
Lots of milky pastel colors to choose from! 
Made of comfortable breathable fabric, you'll love wearing these just as much as your partner will love seeing you in them!
Comes in one size that fits most lovely ladies size XS to Medium, with some  stretch to the fabric, so they're sure to fit comfortably. 
Whether you're wearing them for your someone special,  or if you're doing you and just wearing them to feel like the cute and kawaii cutie you are, these panties are sure to please! 
Measurements: 55cm around without stretch and up to 108cm with stretch
Length: 18cm  
Save $10 (get a pair for free) when you buy a random pack of 3 colors! 
---
Pro Kawaii Fashion Tip: Pair these cutie strawberry undies with a matching sweet Strawberry Squishy, also available in our shop! 
---
---