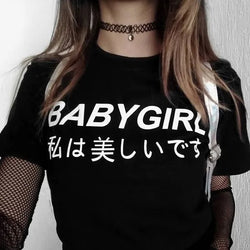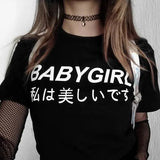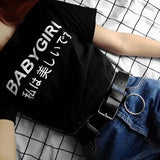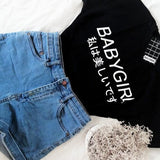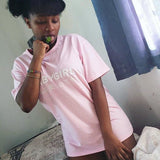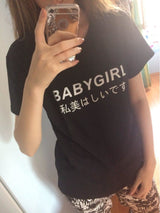 Japanese Babygirl T-Shirt
This sassy and comfy japanese baby girl t-shirt is perfect for casual everyday wear and to discreetly show off your innocent little baby girl side!  
Available in black, pink, white or grey!
Made of comfortable material, you'll want to wear this cute belly top everyday!
Available in plus sizes up to 3XL, so there's no excuse to be rockin' this kawaii t-shirt on the regular!  
Littlespace Ageplay Tip: Pair this cute baby girl t-shirt with a matching daddy's girl pendant, also available in our kawaii ddlg shop!