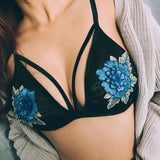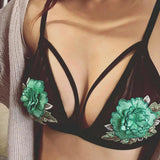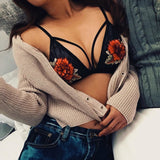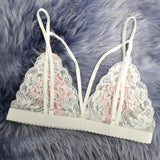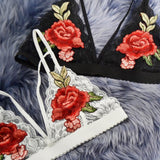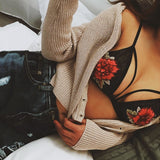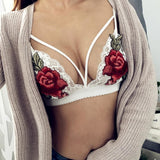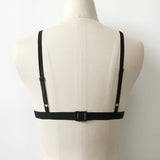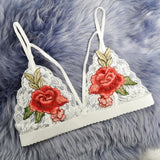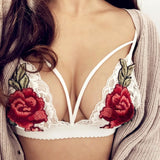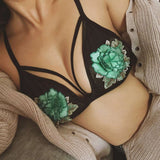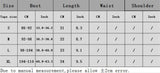 Embroidered Harness Bralette
This elegant and chic lacey embroidered bralette with 2 tasteful straps across the chest has  well placed floral embroidery that adorn your decolage in a very tasteful and elegant fashion.
Vaguely inspired by bdsm and gothic culture with it's harness appeal, but with a very romantic and elegant twist!
Wear this cute bra in the bedroom,  as a statement piece at parties and events, or under your regular clothing! You can get away with wearing this strappy harness brasier anywhere, and it's sure to score you endless compliments. 
Great for photoshoots, costumes, everyday intimates, and playful fun! 
---