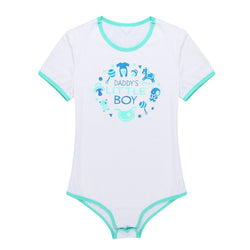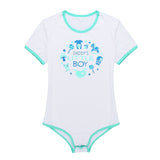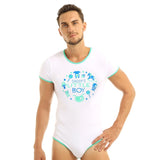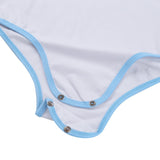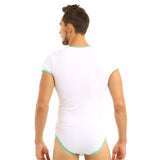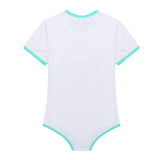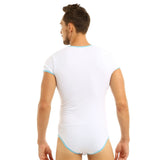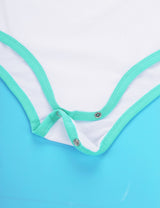 Daddy's Little Boy Onesie
This adorable DDLB baby boy-inspired adult onesies is perfect for romping around in little space and being a precious baby boy!
With the words "Daddy's Little Boy" on the front circled by an array of baby toys, rattles, and graphics.
A flattering cut, and a classic style, what's not to love about this cute little blue & white jumper?
2 secure snap crotch closures, comfy material, and sweet baby-like colors, we're certain you'll be pleased with this cute little romper jumpsuit!
Wear it alone as a one piece bodysuit, or pair it with cute stockings, tights, fuzzy socks, or a jacket! The possibilities for this jumper are simply endless when it comes to kawaii fashion outfits. 
Perfect for littles who like to age-play, as well as adults who just like to express their inner child and be absolutely kawaii! 
Available in sizes up to 2XL! Fits small so we recommend ordering 1-2 sizes up and measuring first to make sure, especially if you have a longer torso. 
---
Littlespace Ageplay Tip: Pair this baby boy adult onesie with a Matching Adult Pacifier,  also available in our kawaii ddlg shop!