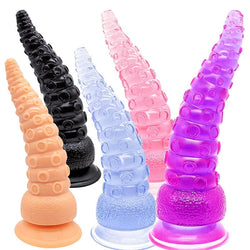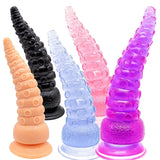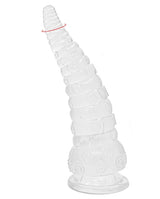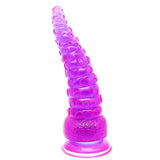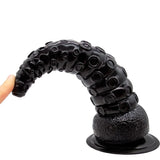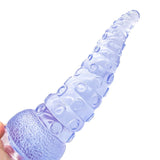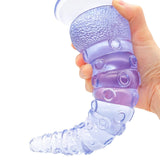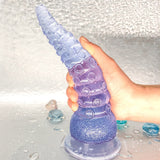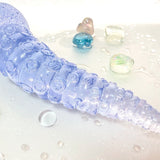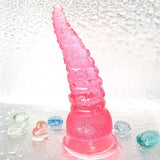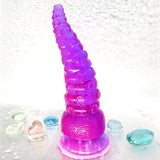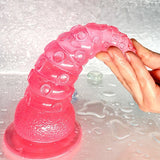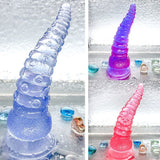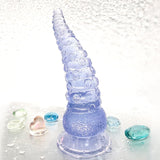 Clear Jelly Suction Tentacle Ride
Introducing the Clear Jelly Suction Tentacle Ride – a fantasy-inspired delight for those who dare to explore! Dive into a world of pleasure with this medical-grade silicone jelly tentacle dildo, designed to fulfill your wildest desires. Choose from six vibrant colors that'll make your imagination soar!
Features:
Length: An impressive 8.9 inches of tantalizing tentacle goodness, including the sturdy suction base for hands-free fun!
Width: A satisfyingly filling 2.7 inches at the base, delivering incredible sensations with every movement.
Material: Crafted from premium medical-grade silicone, ensuring a safe and comfortable experience.
Why choose the Clear Jelly Suction Tentacle Ride?
Hentai Lovers' Delight: Embrace your inner anime enthusiast and bring your favorite fantasies to life.
Playful and Kinky: Explore new realms of pleasure and indulge in your naughtiest desires.
Versatile Fun: The strong suction base allows for thrilling solo play on any smooth surface.
Get ready to unleash your imagination and embark on an unforgettable adventure with the Clear Jelly Suction Tentacle Ride – the perfect blend of fantasy and pleasure.