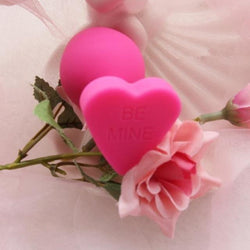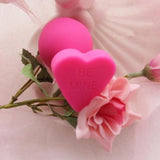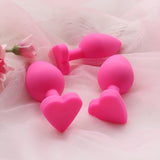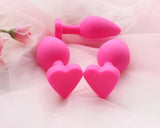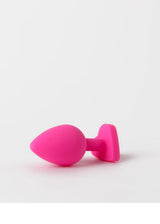 These gorgeous soft silicone heart shaped "Be Mine" butt plugs are all about the kinky princess aesthetic!
A perfect gift for Valentine's Day, baby! 
With the words "Be Mine" embedded into the silicone, they're such a treat to behold!
Made of high quality medical-grade silicone they're easy to insert and remove seamlessly!
Great for sexy kawaii photoshoots!
Be mine, valentine! 
These are so precious and innocent looking, you can keep them right in your jewelry box!
Since they are made of high quality materials, you don't have to worry about them irritating you or degrading in quality!
We also have a pack of all 3 at a discounted price. Instead of $59.99 for 3, you only pay $49.99! That's almost like getting a whole plug for free, baby! 
---
Little Space Ageplay Tip: Pair these beautiful pink silicone valentine butt plugs with a Matching Heart Paddle, also available in our shop!
---
---