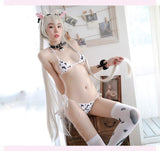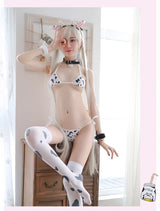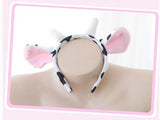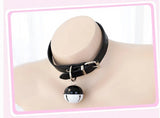 This adorable baby cow lingerie cosplay set has everything you need to embody a sweet little calf!
Each complete set include the ears, bikini top & bottoms (with tail), cow print stockings, and wrist bracelet! Sooooo cute. Moooooo!

(Bell collar not included - can be purchased separate)

One size fits most seductive little vixens size XS to Medium to large best. Tops & bottoms have drawstring closures for major size flexibility!  
---
Littlespace Ageplay Tip: Pair this cute cow cosplay set with a Matching Cow Baby Bottle,  also available in our kawaii ddlg shop!  
---
---