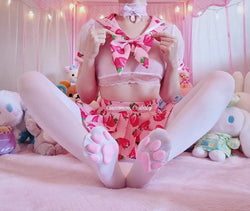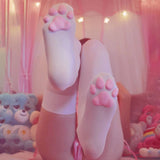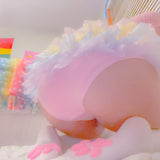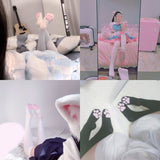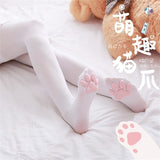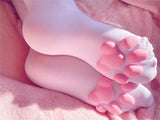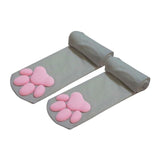 3D Paw Print Pad Stockings
These stunning thigh high neko cat paw stockings feature high quality poofy 3D cat paws that will literally leave paw prints as you walk! 
Get up on those tippy toes and embrace your inner kitten, baby! 
A must have for pet-playing fun, or for a cute & kawaii neko cosplay! 
Embrace the feline part of your kawaii self with these very stretchy versatile thigh high socks made of high quality stretchy fabric! 
Choose from 3 traditional lolita colors: Black, White, or Grey, all with pink cute cat paws! 
Or, collect all 3 and save the price of one pair!
---
---