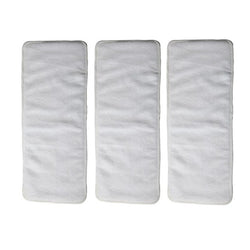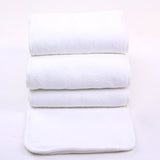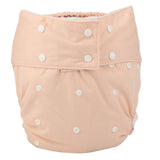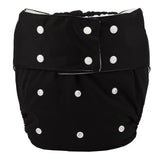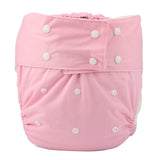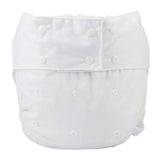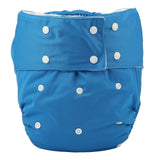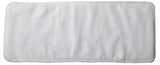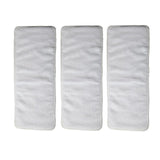 3 Adult Diaper Bamboo Inserts
These high quality 4-layer moisture absorbing and wicking 100% bamboo diaper liners are a practical and financially wise investment for adult babies who like to be padded and pampered daily, without breaking the bank!
Offering 100% thick liners that wick away and absorb moisture 10x better than regular cotton. You can pad your nappies with as many liners as you'd like for greater protection! 
Bamboo is also very safe against the skin, unlike cotton which can be aggravating and allergenic. 
For every reusable adult diaper you have, we suggest having 3 liners on hand for nappy changes throughout the day. 

One size fits most adult diapers of ANY size and style! Just place inside, secure your diaper, and then go play without any worries! 

One package contains 3 liners!  
---
Littlespace Ageplay Tip: Pair a cute adult diaper with a genuine Adult Onesie, also available in our kawaii ddlg shop!