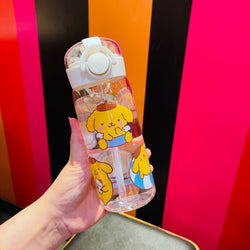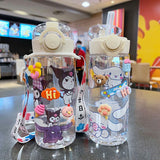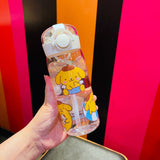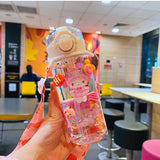 These adorable white character sippy cups are perfect for little boys and girls wanting to show off their smol and cute age regression side while being cute as heck!
A great alternative to traditional baby bottles with nipples! Perfect for "toddlers" and "middles"! 
Has a cute functional top that flips up and down to reveal a lovely little straw to sip out of! A sweet and practical touch.
Made of quality 100% BPA free and SAFE materials to drink from! Environmentally conscious!
Holds approximately 800mL of any beverage of your choice. Perfect for adult babies!
Dishwasher safe.
High quality design! 
STICKERS ARE SEPARATE with the bottle (not adhered already). You can put them on yourself however you wish to!

 Stickers WILL stay on the bottle safely once placed. 

 
---
Pro Little Space Tip: Pair this cute little water bottle with a

 

matching kawaii baby rattle

,

 to complete your age play look, also available in our shop!  
---
---