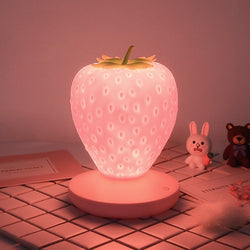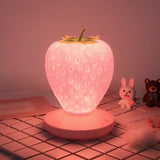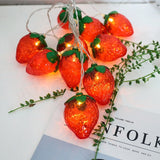 Strawberry Nursery Night Light
Introducing the Strawberry Nursery Night Light:
🍓 Kawaii Alert: Get ready to add a delightful touch of cuteness to your nursery with this strawberry-shaped night light!
🌈 Three Magical Colors: Choose from three enchanting colors that emit a soft and soothing glow—red, pink, or white.
👶 Adult Baby Approved: Who says night lights are just for kids? This adorable accessory is a must-have for adult baby nurseries, adding a whimsical touch to your sleep sanctuary.
✨ Sweet Dreams: Drift off to dreamland with the gentle, comforting light that this 15x10cm strawberry emits. It's like a hug from a fruity friend!
🎈 Playful Design: The kawaii-inspired aesthetic of this night light is guaranteed to make you smile every time you glance at it. Prepare for instant mood-boosting cuteness overload!
💖 Perfectly Pink: The strawberry's rosy hue will fill your nursery with a warm and inviting ambiance, creating a cozy environment for your little one.
🌙 Sleep Tight: Say goodbye to scary shadows and hello to a softly illuminated room. The Strawberry Nursery Night Light is here to help you drift off into a blissful slumber.
Add a sprinkle of sweetness to your nursery with this delightful Strawberry Nursery Night Light. It's cute, kawaii, and perfect for creating a magical sleep haven. Sweet dreams await!