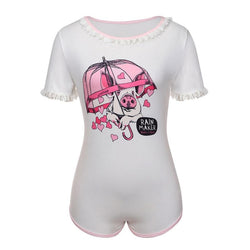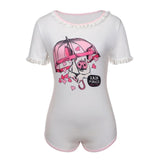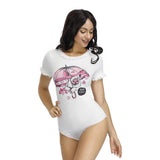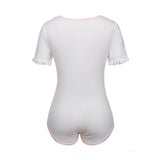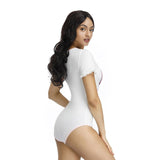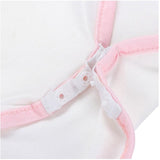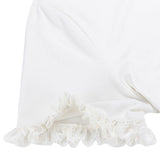 This adorable ruffled trim "Rain Maker' piggy umbrella  onesie is perfect for littles to romp around in little space while being kawaii as heck!
Featuring a cute pink piggy under a lovely umbrella showered in hearts with the words "Rain Maker" in a speech bubble, what's not to love? Embrace your inner child and be outrageously cute and comfy while doing it!  
Sweet little ruffles along the collar & sleeves.
With 4 secure snap closures, comfy material, and a vibrant print, we're certain you'll be pleased with this cute little romper jumpsuit! 
Wear it alone as a one piece bodysuit, or pair it with a cute pair of jeans, skirt, or shorts and your cute shirt will never go untucked! The possibilities for this jumper are endless. 
Perfect for littles who like to age-play, as well as adults who just like to express their inner child and be kawaii! 
Available in plus sizes up to 4XL, we have a onesie to suit almost any body size!
Size chart:
---
Little Space Ageplay Tip: Pair this cute piggy adult onesie with a sweet Pair Of Stockings, also available in our ABDL shop!  
---
---