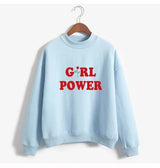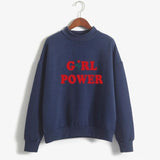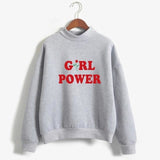 This cute crewneck sweatshirt is the perfect gift idea for littles and kawaii cuties to show off their inner strength and feminist side!
With a beautiful red rose in place of the I in Girl Power, this cute feminism pullover is pure perfection! 
Made of soft quality fabric that feels good against your skin.
Girl power, baby!
Empowering women to know that it's entirely okay to be cute and innocent AND a feminist! 
It's okay to be a submissive AND a feminist. 
You can proudly speak about  feminism  while participating in traditional gender roles simultaneously! You are STILL valid. You are STILL a feminist! 
Available in sizes up to 2XL! It does fit small so please measure first and choose a size or two up!  
---
Pro Little Space Tip: Pair this cute girl power sweater with a Matching Cuterus Feminist Enamel Pin to complete your little bun pet play look, also available in our shop!  
---
---